Tapping is the process of creating a thread inside a hole so that a cap screw or bolt can be threaded into the hole. Also, it is used to make thread on nuts.
Tapping can be done on the lathe by power feed or by hand. Regardless of the method, the hole must be drilled with the proper size tap drill and chamferred at the end. A variety of taps are available in the shop to match almost any screw type available, including metric and standard measurements. Information required to select the drill bit includes thread count, diameter, thread pitch, and coarse/fine threads.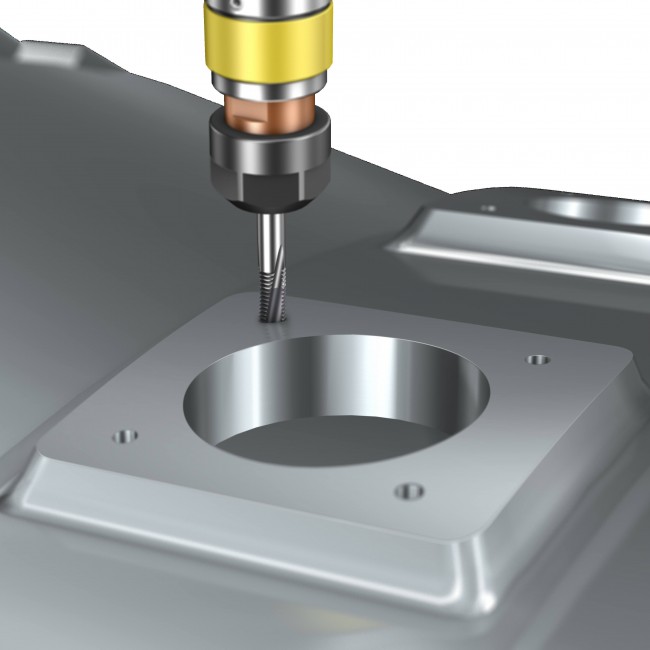 Tapping is an easy, well known and highly efficient manufacturing process. This method offers productive and economical threading, especially for smaller threads, through reduced machine downtime, higher cutting speeds and longer tool life. Forming taps and cutting taps come in different designs. The material, coating and geometry of the tap are very important features to be considered for each tap style. A tap design for a specific area that works well for one material or application may not be effective for another material or application. Tapping covers the most common thread profiles and is suitable for all kinds of machine types with both rotating and non-rotating components.